Sidebar Layouts #
You can set the default sidebar layout, sidebar layout for pages and sidebar layout for posts of your website via this setting.
You can access the Layouts Settings via Admin Dashboard > Appearance > Customize > General Settings > Layouts.

How to set a Sidebar Layout for individual page/post? #
You can override the general Sidebar Layout selected for all the pages of your website and apply a particular sidebar layout for a page on your website. The same applies to the posts created on your website.
For this, you can follow the below listed steps:
Navigate to Admin Dashboard > Pages > All pages.
Click to edit the page whose Sidebar Layout you want to change.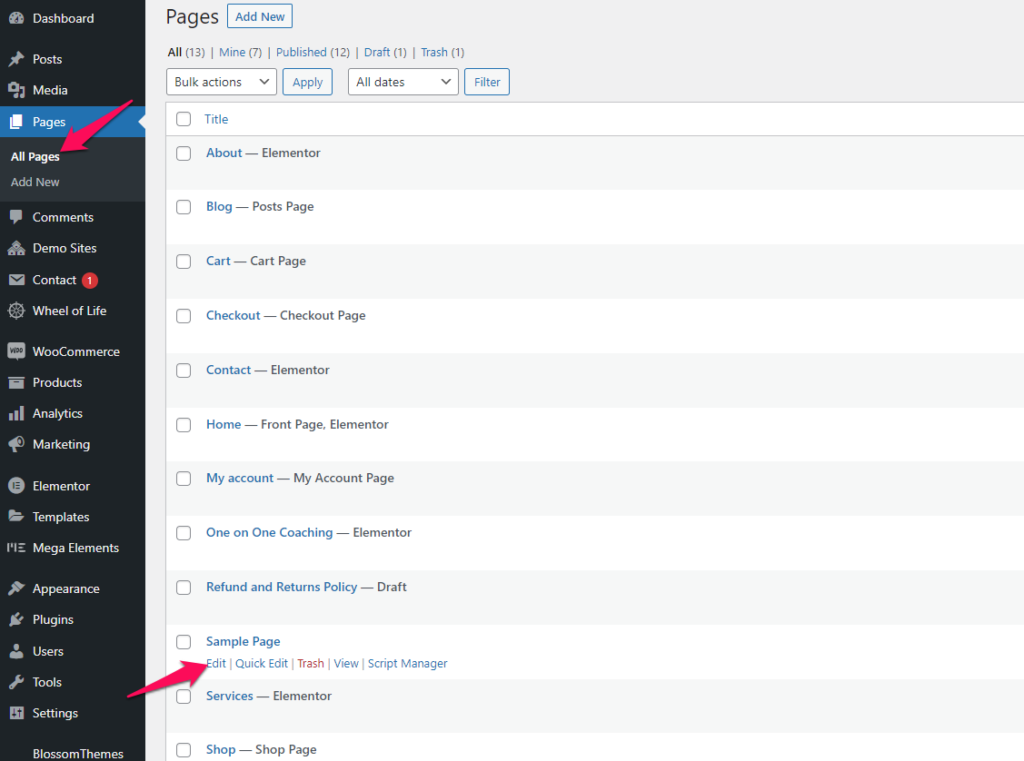 On the page editor, click on the Coachify Post Details setting.

Select the Sidebar Layout that you want to apply to the page.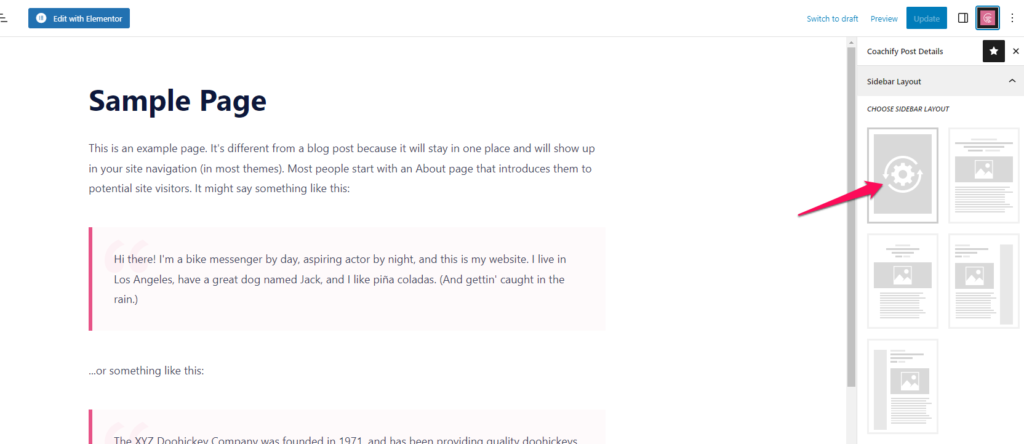 Click on Update to publish the changes made.